We are a part of your community.
Below is a list of events, activities and seminars that we are involved in.
April 2019 Events
The Eleventh Annual Ramps and Rail Festival
Apr 27, 2019 10:00 AM to Apr 27, 2019 05:00 PM
The Eleventh Annual Ramps and Rail Festival will be held on April 27, 2019. The festival continues to grow each year and the Depot hopes everyone will come out again this year! People can try out different ramp-themed foods and listen to live music, enjoy the craft vendors, and vote for their favorite vendors.
Each year the festivities start at 10am and continue until 5pm. Food vendors concocted some delicious ramp-themed foods, like ramp burgers, ramperoni rolls, ramp chili and ramp risotto with shrimp. There will be about fifty different food and craft booths at the festival. The Durbin & Greenbrier Valley Railroad offers train rides to those who want to take one of the first rides of the year.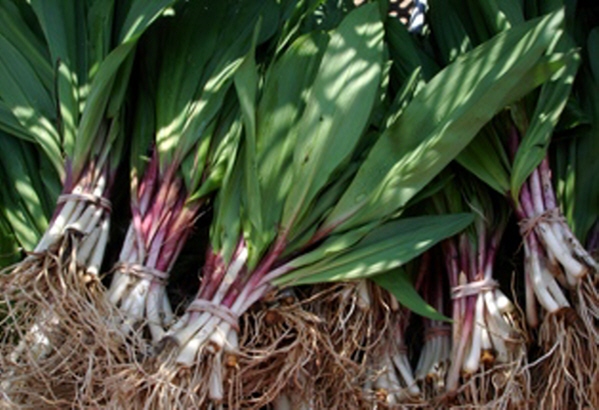 July 2019 Events
46th Annual Augusta Festival
Jul 27, 2019 10:00 AM to Jul 27, 2019 11:00 PM
Calling all artists! The Augusta Heritage Center is accepting applications from artists wishing to participate in the 2019 Augusta Festival. The Augusta Festival Juried Craft Fair will take place Saturday, July 27 in Elkins City Park. The deadline for applications is February 15. For more information and to apply online, visit https://augustaheritagecenter.org/augusta-festival/vendors/. Email augusta@augustaheritagecenter.org or call the Augusta Office at (304) 637-1209 with questions. Please share and help us spread the word!
Thousands of people from throughout the region and across the country attend the annual Augusta Festival in Elkins City Park, making it a prime location for artists to show and sell their creations. The celebration of dance, crafts and music caps off Augusta's summer sessions of traditional arts and music classes on the Davis & Elkins campus. The Festival has itself become a tradition over the past 45 years.
Augusta strives to present a wide variety of traditional art forms. Craft classifications include wood carving, basketry, glass, textiles, jewelry, soaps & botanicals, leather, pottery, paper & book arts, plus many more. Local nonprofit organizations that promote our region's cultural and environmental heritage are invited to apply. Food vendors may also apply using the same application process.
The Augusta Festival Juried Craft Fair stresses original, individually handmade craft items with an emphasis on traditional techniques. A committee of qualified professionals from within the arts and crafts community will select the artists from the applicant pool. Decisions of the jurors are based on merit and quality as well as overall balance of the various media represented.
Applications for the Augusta Festival Juried Craft Fair are available at https://augustaheritagecenter.org/augusta-festival/vendors/ . The deadline for submission is February 15. Applications received after February 15 will be considered if space is available. For more information, call 304-637-1209 or email augusta@augustaheritagecenter.org.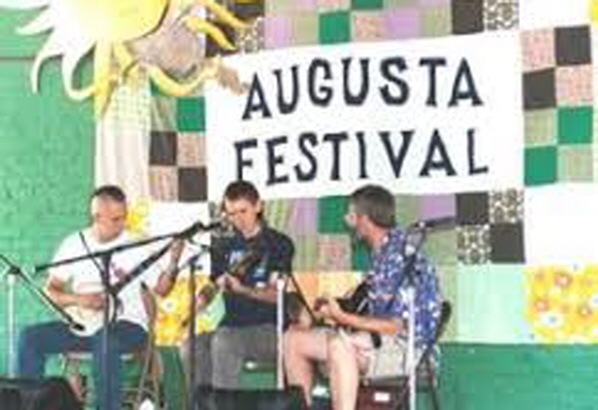 September 2019 Events
83rd Mountain State Forest Festival
Sep 28, 2019 12:00 AM to Oct 6, 2019 12:00 AM
The Mountain State Forest Festival is one of the largest and oldest festivals in West Virginia, continuing to promote the beauty and splendor of our mountains and valleys in all their autumn glory and promoting prudent development, conservation and culture of our abundant natural resources for the future.
The festival affords us the opportunity to share with our community and state the important role West Virginia's natural resources play in our economic development. Rich in tradition, the Festival also plays a major role in our local and state economy and offers something for everyone to enjoy, such as, headline concerts and music shows, lumberjack competition, forestry & wood exhibits, juried art show, photography exhibit, quilt show, arts and crafts, amusement rides, (3) parades and the Royal Coronation of Queen Silvia.
Randolph County and the City of Elkins open their streets to accommodate 75,000+ visitors each year, with an opportunity for exploring our surrounding counties.
Visit our site at: www.forestfestival.com